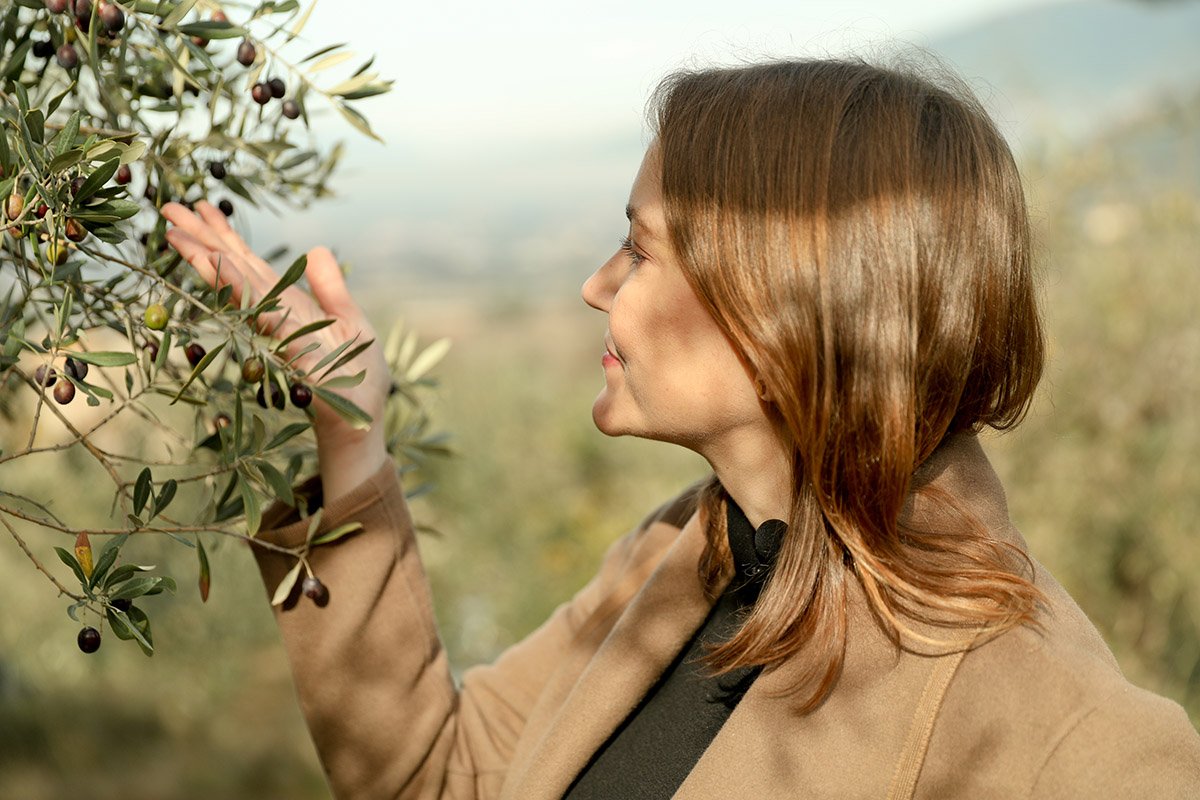 It was more than a decade ago when Joanne Lacina went in search of life beyond her desk job in Minneapolis, Minnesota and ventured to the Greek island of Crete and returned a business entrepreneur with olive oil in her veins. Given the exposure to a land lush with olive groves and many other fresh ingredients indigenous to the area, it is no surprise that this trip planted the inspirational seed that eventually led Lacina to launch Olive Oil Lovers, an online platform to purchase premium olive oils from across the globe.
The Mediterranean diet is a time-honored tradition dating back centuries and comprised mostly of fresh fish, wild greens, garden vegetables, legumes and of course, olive oil. Upon arriving in Crete, Lacina had an eye opening experience about the olive oil that locals were using. Packed with robust flavors of green grass, fresh artichoke and sweet almond, the olive oil possessed a delightful bitterness and pungency unlike anything Lacina had ever tasted. With her curiosity sparked and her palate hooked, she decided to make the Mediterranean her new classroom and set out to learn all she could about the extra virgin ingredient.
As she traveled from Crete to neighboring Spain and Italy, Lacina began to forge unique relationships with local olive oil artisans and was soon well-versed in the trade. "Tasting all the nuances in different varieties of olive oil and meeting the families who produce them was fascinating to me," says Lacina. "They dedicate their entire lives to creating superior quality olive oil, all in the name of passion, and that inspired me to spread the word." Eventually her thirst for knowledge took her to Liguria, Italy in the Fall of 2011 where she placed top of her class in an intensive week-long International Technical Course for Olive Oil Tasters. There Lacina honed her skills in identifying both positive and defective flavors in olive oil and learned the critical components to producing a superior quality olive oil, from harvesting to milling to bottling.
It was during this same time in the United States that journalists were exposing questionable quality practices in the olive oil industry, leaving Americans feeling cheated and confused about what constitutes a good olive oil, when Lacina gathered her resources and launched OliveOilLovers.com in the Fall of 2012. This online shop curates the highest quality olive oils exclusively from producers Lacina knows and trusts, imports them directly from the source and ships straight the customer. Not only does Olive Oil Lovers offer the best quality olive oils in the world, but it has also brought an awareness and understanding that was once lacking in the U.S. "I believe the only way to truly make a change in this industry is by educating people, one consumer at a time," explains Lacina. "Once you taste an amazing extra virgin olive oil, you just can't go back. You're hooked."
Lacina has since become one of the top tasters in the world, and in 2017 was the first and only person to achieve a perfect score on the prestigious Extra Virgin Olive Oil Savantes international tasting proficiency test. When she is not sharing her wealth of olive oil knowledge with the American public, she enjoys spending time in New York City where she now calls home, catching a live show from one of her favorite bands, and eating her way through the city's dynamic restaurant scene, often carrying a bottle of the delicious "fruit juice" in her purse to pour over everything everywhere she goes.